The Vehicle Vault
Vehicle Vault is the picture-perfect setting for your next corporate event housing a dream collection of classic cars. The adaptable space and central Scottsdale location makes it the ideal venue for your next corporate or private event.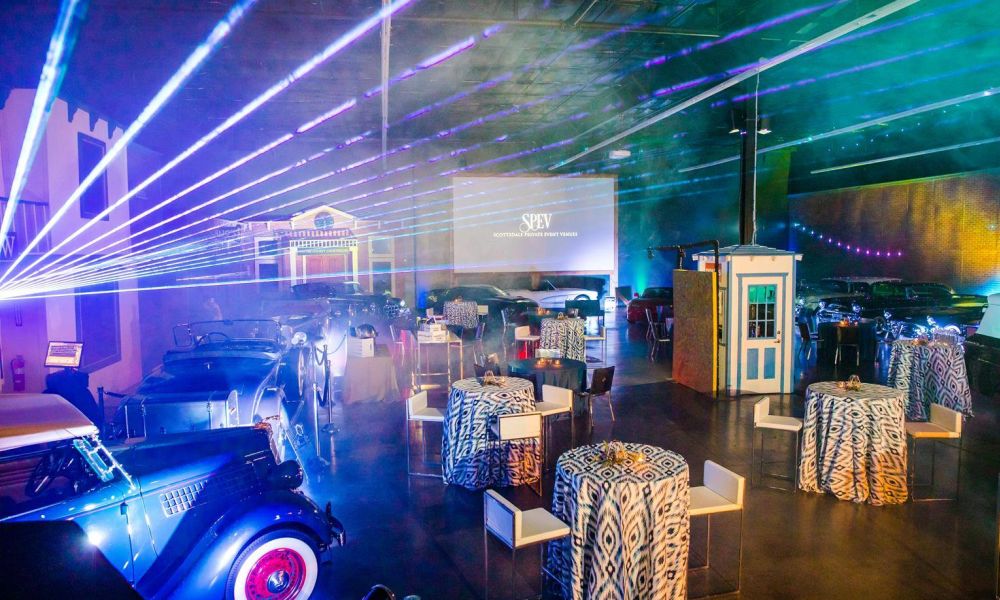 Amenities
Exclusive Caterer
Exclusive Bar
A/V Vendor In-House
Handicap Accessible
Valet Parking Available
Capacity
Seated: 220
Theatre: 300
Cocktail: 350
Contact
One of the most spectacular, exciting and unique event venues in Scottsdale to come along for 2019! This stunning venue is perfect if you are looking to deliver an unique event experience in Scottsdale. Whether you have 150 or 350 guests, you will have full use of the entire venue to thrill your friends, family, and teammates with a legendary car collection as the backdrop.
Our flexible space is prepared with classic cars as a backdrop, open floor to accommodate events from private cocktail receptions to media launches and incentive events. 1st-floor garage door entrance makes for easy load-in. Vehicle Vault is devoted to today's adolescence by underwriting programs that have a positive impact on their lives. The automobile industry is the emphasis of our passion—to educate and inspire young people with the story and development of the automobile. In alignment with this mission, we are proud to be a partner with DRAGG PHOENIX donating a portion of each event's proceeds to the organization's operations.